About S.W.A.T.
Tampa Advertising and Printing Services
About SWATWORKS
SWATWORKS is the industry's leading vehicle wrap and commercial signs company offering creative design, high definition printing and expert installation. SWATWORKS is located in Tampa, FL to offer the complete advertising solution for All Florida State and closer cities. Put it simply SWATWORKS is a one stop shop for all your auto wrap needs. SWATWORKS has grown by hiring and training talented designers, installers and staff to become one of the most well regarded companies in the auto wraps business. We print all of our vinyl wraps in Hi-Def. Above all; we have thousands of satisfied vinyl graphics / vehicle wrap / retail sign clients across the country. SWATWORKS always provides intelligent estimates and 5 year manufacturer warranty on all of our vehicle wraps.
SWATWORKS is truly marketing in motion. Please Contact Us to explain more about our solutions.
Top Advertising Services
Cars, Boats and Vehicles Wraps 95%

Retails and Commercial Signs 85%

Brochures and Printing Services 80%

Windows and Wall Graphics 90%

Banners and Big format printing 80%
High Quality Printing technology
Our onsite printing department and staff ensures the accurate transfer of the images through its state of the art print server. The large format printers are fitted with top of the line ink systems ensuring the best color schemes and resolution available in the industry. We offer our 720 DPI high-definition printing for all of our vehicle wraps and retail sign clients. Our high-definition output is brilliant and eye-catching. We have carefully chosen the media we use for vehicle wraps, banners, commercial signs and other large format printing.
Creative In-house Design Team
What sets us apart from our competition is that our design team is in house, and works in tandem with your project manager. We're not simply aggregating different skill sets and vendors, we have it all. Designing a wrap for a vehicle or an outdoor sign requires multiple disciplines of graphic design expertise. In SWATWORKS our designers are specializes exclusively in car wraps design, banner design and all about retail sign design. We understand every detail of this highly specialized design process. Our designers have worked in diverse roles across various marketing and communications media including: commercial print media, trademark and logo design, branding, and advertising.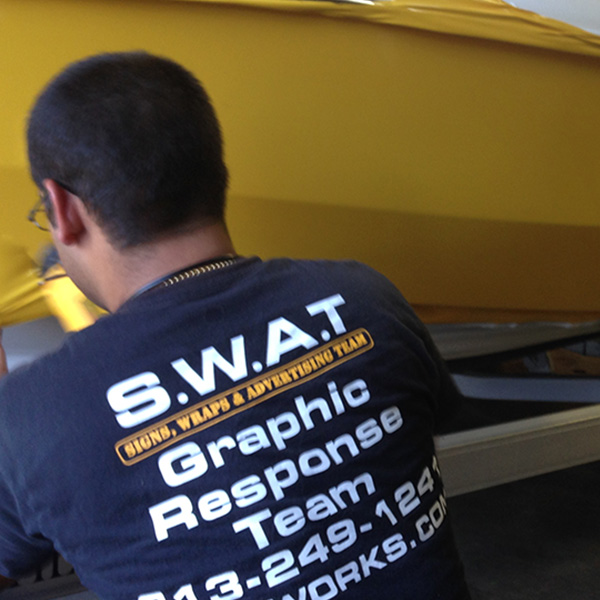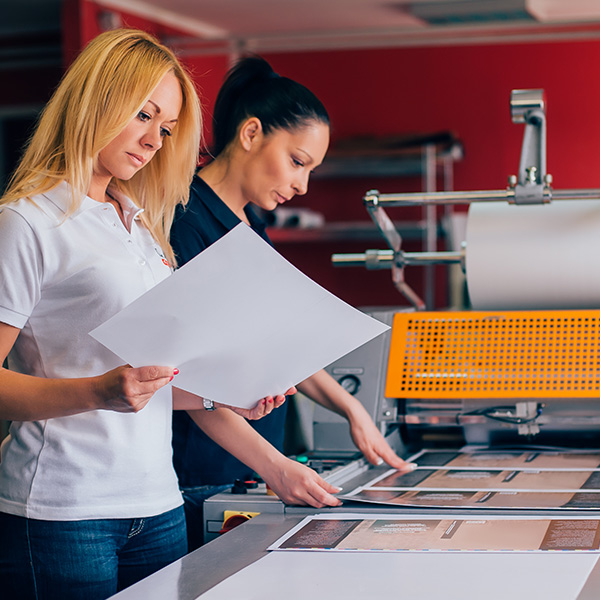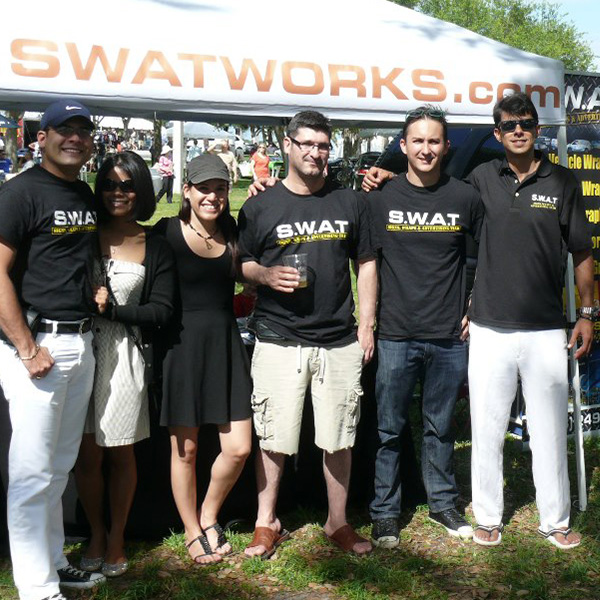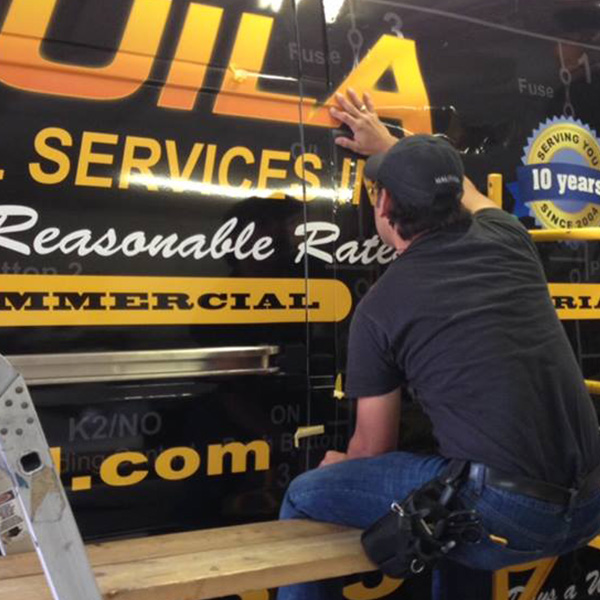 Detail Oriented Installation
The other important resource in our integrated process is the installation of the vinyl graphics. Whether you call them vinyl graphics, vinyl wraps, car wraps, vehicle wraps or an auto wrap; in the mobile advertising vehicle wrap industry, the installation is where it counts, when the design and printed product come together and the vision is achieved. The benefit of having a great design and print would be undermined if the installation (wrapping the vehicle) is second rate. Having our own staff of installation experts is another aspect of SWATWORKS that sets us apart from the competition.
"Swatworks team is exactly the help that we need for any car wraps service, they advice you with anything in the process and bring hundreds ideas and options to the table."
"Amazing Marine Wraps service, very professional and fast."
"Swatworks team were very professionals and now my car looks like New brand!"