Custom Printing Banners
Indoors or outdoor, we've got you covered.
Big Banners Production (Design + Pinting)
Durable, versatile banners build brand awareness and promote products anywhere, anytime.
Good vinyl banner is a quality investment for the discerning small business to consider. We Guarantee Highest Quality.
If you have been looking for a great way for your business to advertise, or a high quality sign for your party vinyl banners are perfect for you. Full color vinyl banners will help you draw attention to your business or your event. Whether you want a pre-designed banner or a completely custom banner this is the perfect place to find what you are looking for. Get Vinyl Banner Printed Three Times Cheaper than Your Local Sign Shop!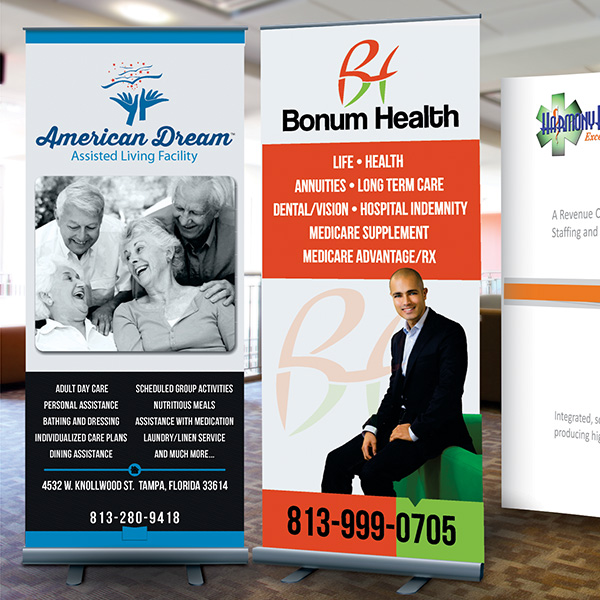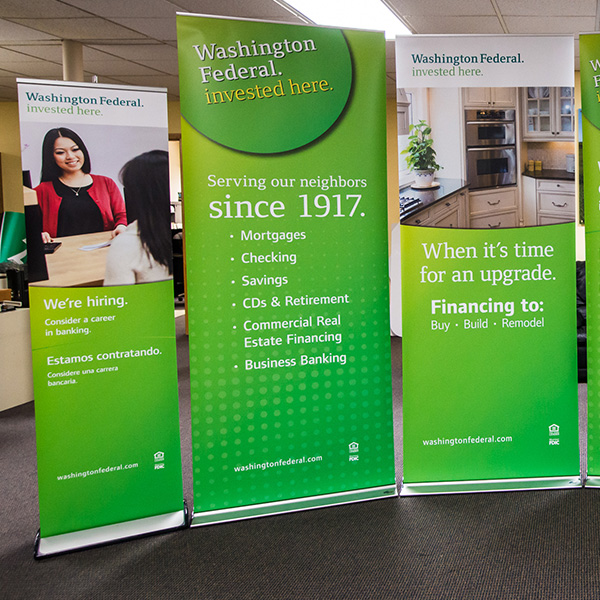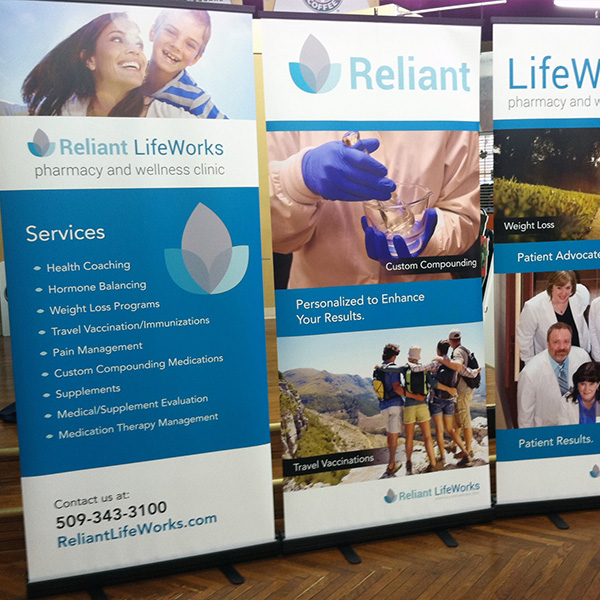 Sizes for every need.
We offer a wide variety of banners to choose from. Vinyl lettered banners for simple text or graphics. Digitally printed banners for more complex images and large format graphics. Silkscreen banner printing for high volume production. Pre-printed banners (ready made stock banners) for the most common banner layout requests.
There is no banner to big or too small. From a 1ft. x 3ft. Birthday Banner to a 10ft. x 60ft. Banner side mounted on your building or construction site. Large Format Banners are good for night clubs, express way advertisement, construction sites and more! Our banners come in a sturdy 13 oz. material complete with hemming on all four corners and grommets. Turn your advertisement to life with vivid graphics on our Large Format Banners