Many companies are finding out that vehicle wraps and full color fleet and car graphics are a great way to reach new and existing customers. Compared to other forms of media, wraps are extremely cost effective and generate millions of impressions each year.
An Arbitron, Inc., study shows that more than 95% of Americans travel by car each week, creating a mass audience for your advertising. Branding your business is simplified, considering that 1 wrap can generate between 20,000 – 60,000 impressions each day! Vehicle wraps are now being recognized as an extremely cost effective and unique form of outdoor media for all sizes of businesses and company promotions.
Swatworks does it all from design, printing to installation. We'll start with our design team, working with you to create the signature custom graphic you want for your boat, cars, vehicle or sign. Then, using 3M cutting-edge technology, we'll print your Wrap graphic and install in under a day. At your place or ours.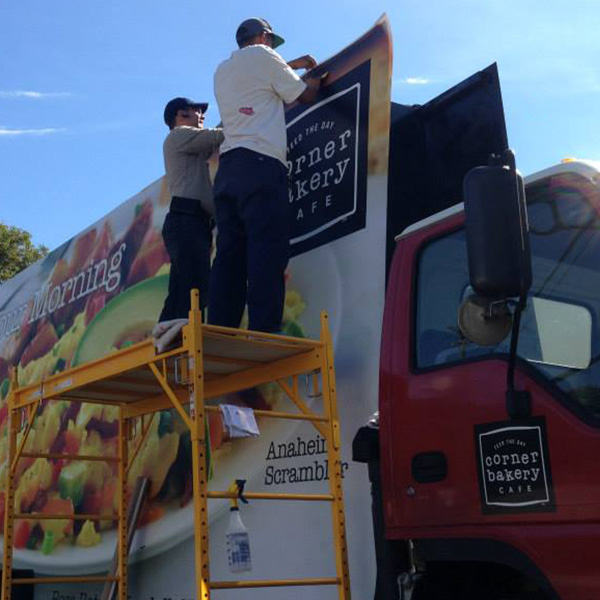 Call us now: 813-249-1241
or complete the form for more information
Don't want your boat to look like the rest? Well with a Marine Wrap your vessel could become the envy of the seas. Our unique designs can give your vessel a corporate look or provide a custom finish with sleek sharp graphics. Anything from your boats name to a complete underwater theme wrap, boaters will take a double look as you cruise by.
From entertaining to professional use we can set you apart from the rest. Tournament fisherman, captain of high performance boat, cruise on the weekend be the one everyone is talking about. At Swatworks, Signs, Warp Advertising Team we work with the best materials to offer the best warranty and finish product possible.
SWATWORKS is the industry's leading vehicle wrap and commercial signs company offering creative design, high definition printing and expert installation. SWATWORKS is located in Tampa, FL to offer the complete advertising solution for All Florida State and closer cities. Put it simply SWATWORKS is a one stop shop for all your auto wrap needs. SWATWORKS has grown by hiring and training talented designers, installers and staff to become one of the most well regarded companies in the auto wraps business. We print all of our vinyl wraps in Hi-Def. Above all; we have thousands of satisfied vinyl graphics / vehicle wrap / retail sign clients across the country. SWATWORKS always provides intelligent estimates and 5 year manufacturer warranty on all of our vehicle wraps.

What sets us apart from our competition is that our design team is in house, and works in tandem with your project manager. We're not simply aggregating different skill sets and vendors, we have it all. Designing a wrap for a vehicle or an outdoor sign requires multiple disciplines of graphic design expertise.
Wrap graphics are full color high resolution printed vinyl graphics with a protective laminate that are affixed to cars, vans, suv, trucks, boats, trains, buses and any others type of vehicle. It's an effective advertising solution for every marketing strategy, your brand are on the way of the customers showing your products or contact information.